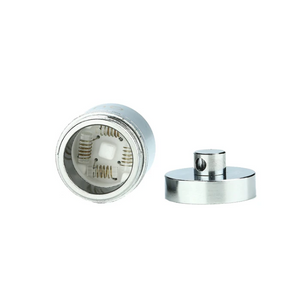 The Yocan Evolve Plus XL coils are the perfect accessory for your Yocan Evolve Plus XL Vaporizer. These coils are made with high-quality stainless steel, titanium wire heating elements and feature a unique quad coil design that provides an optimal vaping experience. 
The coils also have a large wicking area that ensures consistent and even heating resulting in smooth, flavorful vapour. They can fire up big fluffy clouds which make them the perfect choice for cloud chasers or anyone looking to get the most out of their Yocan Evolve Plus XL Vaporizer.
The extra large coils are easy to clean and come with a 510 threaded connection which can also be used with your hybrid style devices. Get yours today!
Coils sold individually. Coil cap is not included.