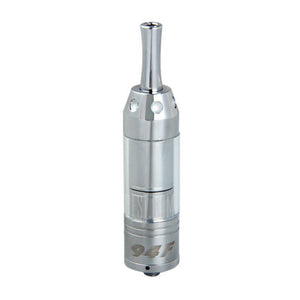 For use with dry herb cannabis only. 

The Yocan 94F Dry Herb Atomizer is amazing portable herb atomizer with advanced magnetic filter innovation that provides you with a much cleaner, tastier vape.
Among its essential features is the size of the heating chamber which is easily at least 3X larger than its rivals. Its multi-functional mouth piece is based on a spring loaded system that works as its own packing tool using the compressible mouthpiece which lowers the dried herb into the heating chamber. Its also very easy cleaning for the next fill.
The Yocan 94F features 3 double coils for more heating power and more vapour. The 94F is made of medical grade steel and Pyrex glass for sturdiness and high temperature level resistance.
Features:
Bigger, better hits with a high capacity heating chamber
Better quality, and more heating coils
Repacking the chamber is built into the mouthpiece
Whats in the box:
Yocan 94F dry herb attachment
3x total heating coils (one already connected and two spares)
1x cleaning brush