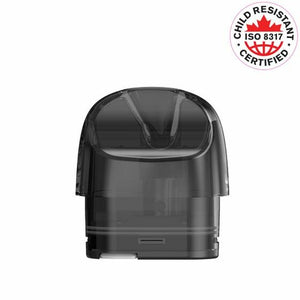 Keep your device running smoothly with the Aspire Minican pods. These pods are designed to fit any device in the Aspire Minican series. They're made with high-quality materials that will ensure a great vape every time.
Each pod comes with a pre-installed coil and features a smart leak-resistant design with a bottom filling system for your favourite vape juice. No leaky pods here! The magnetic connection ensures a tight and secure fit to the device which is easy to connect and disconnect. 
Aspire Minican pods have a 2ml juice capacity that is perfect for salt nicotine or 50VG/50PG e-liquids. Simply choose from a 1.0 Ohm or 1.2 Ohm and get two coils inside each package.
Compatible with:
All Aspire Minican series
Pod types: