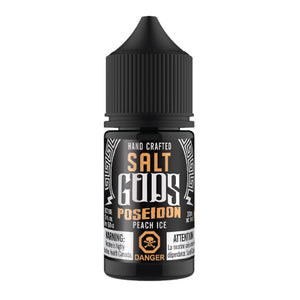 Excise Tax included in retail price ($7.00/30ml) 
Experience the chill of Poseidon! Our master-crafted Peach Ice offers a divinely smooth and sweet cooling taste that will have your taste buds praising you. Try it and find out why it's becoming an instant classic!
30ML Size
50PG/50VG
Available in 20mg strength
Salt nicotine is not intended for sub-ohm use.